Industrial silencers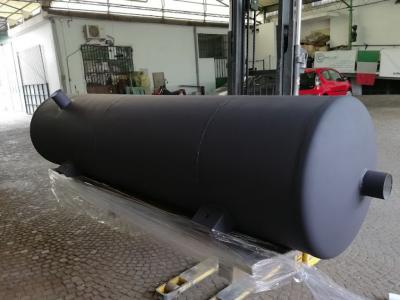 Costruzione Ricambi Macchine Industriali is specialized in the production of industrial silencers since 1968. We produce silencers for exhaust systems of diesel engines, marine engines, earth-moving machines and many other applications.
Our expertise and our flexibility allow us to realize a wide range of products, for this reason we can produce standardized or custom-made industrial silencers. In the case of custom-made silencers, we design the model after having checked the characteristics of the engine and the environment where the silencer will be placed. We also select the most suitable material, suggesting our customers the best way to soundproof the system. We can realize them with axial or side exit according to the requirements and the effective soundproofing to meet.
Our standardized production concerns different kind of silencers: Wolf (that can be used for different kind of engines) and other silencers for VM and Deutz engines.
STANDARDIZED AND CUSTOM-MADE SILENCERS
SOUNDPROOFED SILENCERS – WOLF SERIES
Costruzione Ricambi Macchine Industriali produces both standardized and custom-made Wolf silencers. They are suitable for all types of diesel engines and for other kind of engines. They can be realized both with axial or lateral entry and exit.
Silencers may be supplied with cable terminals, solder terminals or flange (we can also provide counterflanges, seals and bolts). Abatement in dba 25.
You can find some examples of standardized Wolf series in the chart.
Wolf silencers can also be realized according to custom sizes. Depending on the guidelines provided by the customer, Costruzione Ricambi Macchine Industriali checks the feasability of the product considering also the system's overall dimensions. The silencer is designed according to the engine's characteristics and position. We always try to offer our customers the best product in terms of efficiency and costs.
Contacts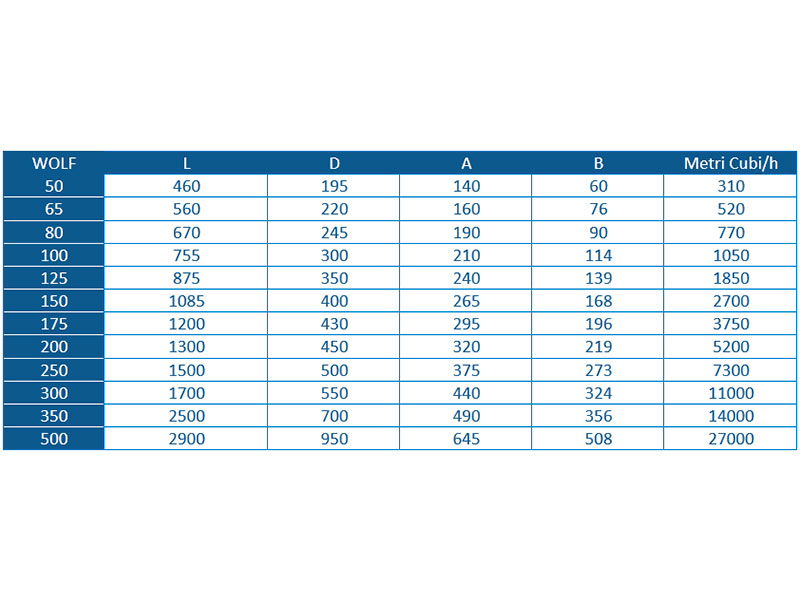 Guaranteed
delivery and professionalism
Respect for the customer is fundamental for our company: for this reason we guarantee professionalism in the performance of our work and collaboration to create a customized product based on customer needs. We have no billing limit.
Contact